EFFECT Photonics winner in the Deep Tech Programme 2021!
EFFECT Photonics is pleased to share that it has been chosen as one of the 2021 Deep Tech Programme winners.
EFFECT Photonics was one of the 46 selected companies, from a pool of over 300 candidates, presenting their business at the TechTour Deep Tech Programme 2021 (https://techtour.com) on 17-18 November 2021. The main goal was to unite the top deep tech companies in seeking funding with 200+ corporate and VC investors during a focused 2-day online event.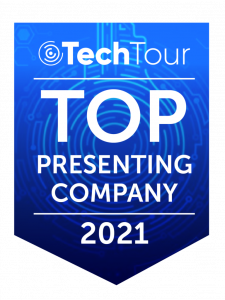 About EFFECT Photonics
For further information please contact sales@effectphotonics.com
EFFECT Photonics delivers highly integrated optical communications products based on its Dense Wavelength Division Multiplexing (DWDM) optical System-on-Chip technology. The key enabling technology for DWDM systems is full monolithic integration of all photonic components within a single chip and being able to produce these in volume with high yield at low cost. With this capability, EFFECT Photonics is addressing the need for low cost DWDM solutions driven by the soaring demand for high bandwidth connections between datacentres and back from mobile cell towers. EFFECT Photonics is headquartered in Eindhoven, The Netherlands, with additional R&D and manufacturing in South West UK, a facility opening soon in the Greater Boston Area and sales partners worldwide. www.effectphotonics.com