EFFECT Photonics combines its optical System-on-Chip and cost-effective packaging technology to develop and manufacture modules for industry-standard and customised form factors. All of EFFECT Photonics' optical components are tunable, which gives our customers optimum flexibility in provisioning and system deployment whether in controlled or uncontrolled environmental conditions.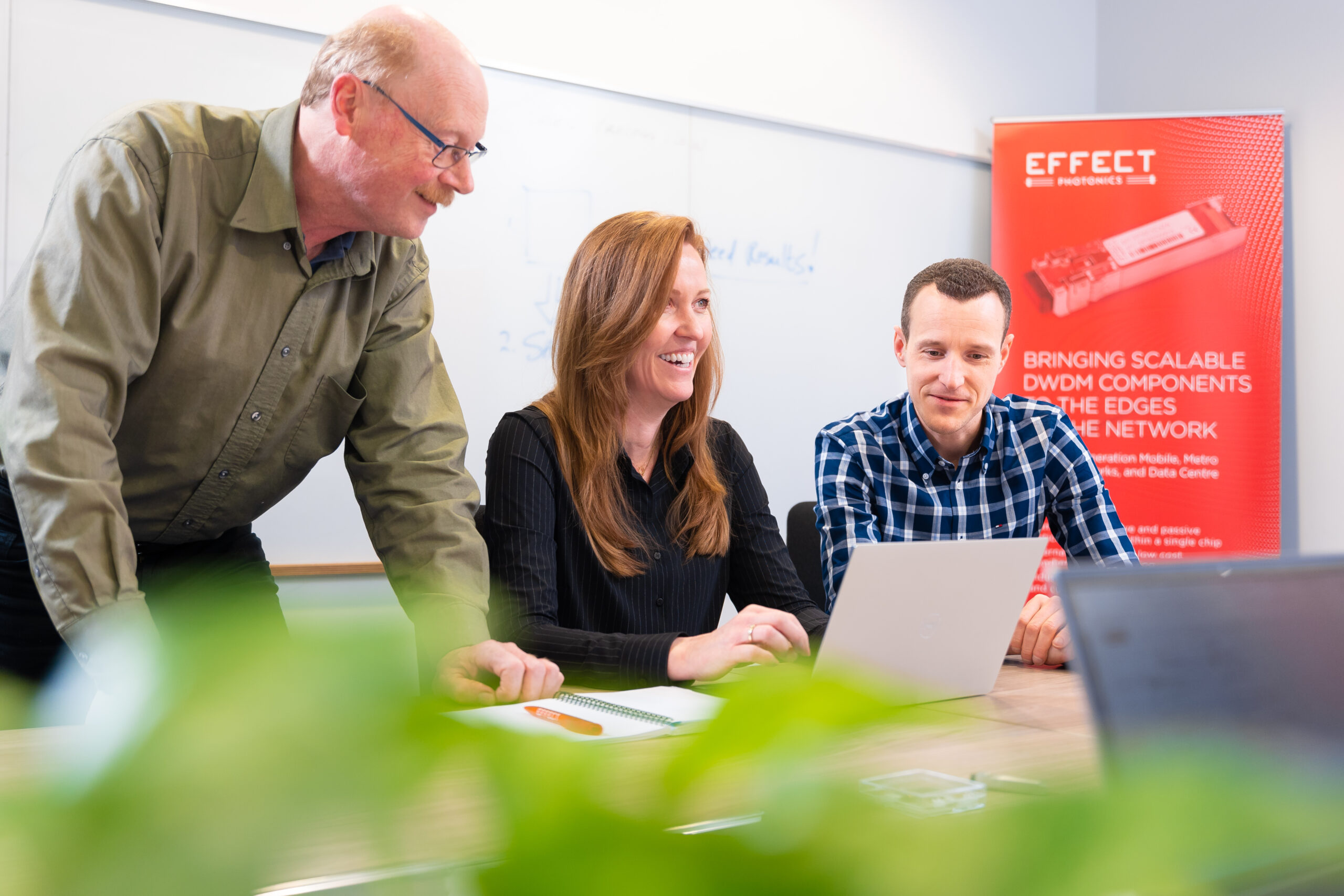 We are Innovative,
Passionate, Progressive
At EFFECT Photonics, leveraging photonic integration to deliver internet bandwidth to every person on earth is our vision. Our mission is to interconnect humanity through fast, affordable, sustainable and effective communication technologies by utilising the power of light to bring scalable and connected communication devices to the end users globally. We power an amazing culture through our core values:
Embraces photonics innovation—the cloud and the data centre, IoT, 5G, all bound together by the goal of bringing affordable and scalable DWDM to the edges of the network.
Our global teams, of around 240 people, across 3 continents, are the heart of EFFECT Photonics and define who we are and our future!