Technical Lead – PIC Layout Engineering
Technical Lead – PIC Layout Engineering
Where Light Meets Digital – EFFECT Photonics is a highly vertically integrated, independent photonic semiconductor company addressing the need for high-performance, affordable optic solutions driven by the ever-increasing demand for bandwidth and faster data transfer capabilities. Our teams are made up of professional, highly skilled, energized, and enthusiastic people who share a passion for developing and creating high-volume, world-class solutions. We operate globally, and our teams work collaboratively to make EFFECT Photonics a very dynamic and rewarding place to work.
EFFECT Photonics is looking for an experienced Technical Lead for PIC Layout Engineering.
We are seeking an experienced PIC layout Engineer to join the PIC and PDK Design team within EFFECT Photonics R&D department. The Technical Lead in this position will act as a key contributor to PIC design and layout activities. The successful candidate will be responsible for setting up and maintaining layout software and related tools and will eventually assume the lead role for wafer and mask tape-outs.
Role responsibilities:
PIC design and layout engineering
Turn design concepts into manufacturable PIC layouts
Prepare wafer layouts according to business needs and supplier requirements
Coordinate tape outs, manage mask assembly steps and document related information.
Run design rule checks (DRCs) on completed cell and wafer layouts
Document PIC and wafer layouts and review with stakeholders
Develop and document PIC test procedures as part of the tape out routine
Collaborate with cross-functional teams to create test plans for production release validation testing.
Independently work on building block design, simulation, and circuit analysis.
Analyse measured data, compare with simulations, and prepare reports
Support internal departments with PIC related queries/requests.
Technical leadership PDK management
Responsible for and monitor the technical approach in your domain
Develop new building blocks and maintain BB libraries.
Develop and maintain Process Design Kits (PDKs) for our various foundry partners
Ensure tasks get executed on time, plan and monitor accordingly
Ensure the delivered work is of high quality
Escalate problems or lack of resource to management when you cannot solve it yourself
Report progress to stakeholders and management
Generate IP and handle other duties as assigned
Apply now!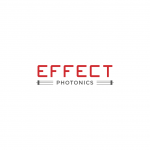 We want you to bring your expertise, experience, and passion for engineering in PIC (Photonic Integrated Circuits) product development to the forefront of our organisation, helping us to create a world class company with a world class reputation
Required / Desired knowledge, skills, and abilities

Proven programming skills (Python) are essentials.
Experience in the layout of photonic integrated circuits (particularly using Nazca design, Klayout or similar) is preferable.
Knowledge of semiconductor fabrication techniques is appreciated.
A general knowledge of integrated photonics is also beneficial.
Above average skills in critical thinking and problem solving
Excellent communication skills in English, both oral and written.
Benefits are a critical component to consider when taking on a new challenge; because we are a global company, benefits may vary by location. Here's what you can expect from us regardless: 
An exciting working culture where everyone's point of view has real value
An environment that embraces collaboration  
A competitive salary that reflects our ambition
Paid time off (vacation days) plus statutory annual holidays
Stock Appreciation Rights (SAR – stock program) 
We look forward to receiving your application, if you have any questions, please contact our recruitment team.
Effect Photonics is an equal opportunity employer. All qualified applicants will receive consideration for employment without regard to race, sex, colour, religion, sexual orientation, gender identity, national origin, disability status, protected veteran status, or any other characteristic protected by law. Effect Photonics complies with all applicable state and local laws governing non-discrimination in employment.