Strategic & NPI Buyer
About Us
Where Light Meets Digital – EFFECT Photonics is a highly vertically integrated, independent photonic semiconductor company addressing the need for high-performance, affordable optic solutions driven by the ever-increasing demand for bandwidth and faster data transfer capabilities. Our teams are made up of professional, highly skilled, energized, and enthusiastic people who share a passion for developing and creating high-volume, world-class solutions. We operate globally, and our teams work collaboratively to make EFFECT Photonics a very dynamic and rewarding place to work.
About the position
EFFECT Photonics is looking for an experienced – Strategic Purchasing / NPI Buyer
We are seeking an experienced Strategic Purchasing / NPI buyer sought for wide ranging role in EFFECT Photonics. The ideal candidate will have 10+ years' experience supporting strategic purchasing and NPI. Experience of working with Contract Manufacturers in Asia is essential. Experience of purchasing CAPEX a distinct advantage
Role responsibilities
Responsible for the end-to-end sourcing process for the major procurement/subcontract packages assigned to them.
Responsible for tendering, negotiating, and expediting equipment and material purchases.
Provide guidance, direction and support to stakeholders, suppliers specific contractual obligations and responsibilities.
Regularly reports progress of all procurement activities for which they are responsible.
Escalates any critical issues and risks to project management.
Ensure dates for pre-order deliverables within their portfolio are being maintained.
The successful candidate could be based in Maynard or Cleveland 
Apply now!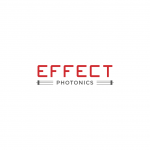 About You
We want you to bring your Supplier and Purchasing expertise, experience, and passion to help us build a world class outsourced manufacturing (CM) team, helping us to create a world class company with a world class reputation.
Required / Desired knowledge, skills, and abilities
A minimum BS degree in and a relevant professional qualification such as being a member of the chartered institute of procurement and supply – CIPS or equivalent experience from within a high-tech engineering environment, ideally from within telecommunications, optoelectronics, or microelectronics sectors
Bachelor's Degree
Detailed knowledge of Suppliers, commercial Evaluations, Negotiations and Terms and Conditions of Purchase/Contract
Commercial Evaluations, negotiations and terms and condition qualification
Supplier Relationship Management
Educated to ISCED Level 6 (bachelor's degree or Equivalent), NEVI/CIPS qualified or industry equivalent experience
Enthusiastic proactive attitude
Excellent communication skills, written, oral and presentation
Positively maintain relationships with suppliers, clients, and other disciplines
Planning and organisational skills
Adaptability and problem-solving skills
Ability to work as part of project execution team
We are a collaborative Global Technology Company, and we're building a truly dynamic and rewarding place to work.
Reward and Benefits
Benefits are a critical component to consider when taking on a new challenge, but because we are a global company, benefits may vary by location.
Here's what you can expect from us regardless:
An exciting working culture where everyone's point of view has real value
An environment that embraces collaboration
A competitive salary that reflects our ambition
A flexible benefits scheme with health, dental and pension scheme (401 k – for US based roles)
Paid time off (vacation days) plus statutory annual holidays
Stock Appreciation Rights (SAR – stock program)
We look forward to receiving your application, if you have any questions, please get in touch with our recruitment team.
Email: recruitment@effectphotonics.com - No agencies please!
Effect Photonics is an equal opportunity employer. All qualified applicants will receive consideration for employment without regard to race, sex, color, religion, sexual orientation, gender identity, national origin, disability status, protected veteran status, or any other characteristic protected by law. Effect Photonics complies with all applicable state and local laws governing non-discrimination in employment.