Product Engineer – Test
About Us
Where Light Meets Digital – EFFECT Photonics is a highly vertically integrated, independent photonic semiconductor company addressing the need for high-performance, affordable optic solutions driven by the ever-increasing demand for bandwidth and faster data transfer capabilities. Our teams are made up of professional, highly skilled, energized, and enthusiastic people who share a passion for developing and creating high-volume, world-class solutions. We operate globally, and our teams work collaboratively to make EFFECT Photonics a very dynamic and rewarding place to work.
About the position
EFFECT Photonics is looking for an experienced – Product Engineer -Test
We are seeking an experienced Product Engineer with extensive experience of working with Tier 1 Contract Manufacturers in Asia. Must have >5yrs experience of working with manufacturers of Optical Networking components and have ability to travel 50% of time to Asia (Thailand / Malaysia). Master's degree or PHD preferred. The chosen candidate must be able to multi-task in a fast-paced, dynamic, and high visibility environment; work well in a team environment; and have excellent written and verbal communication skills. The Product Engineer reports to the Production Engineering Manager.
Role responsibilities:
Serves in the role of Technical Lead on New Product Introduction projects
Responsible for specification compliance for New Product Introduction projects
Coordinates the development of tools and processes to enable the manufacture and test of new products
Works with internal customers to ensure clear understanding of new product requirements
Identifies technical risks and develops mitigation strategies
Conducts and coordinates analyses to assess and validate product designs and processes
Develop and deploy new test infrastructure on the production floor
Improve existing test infrastructure on the production floor
Support & improve the process flow of material through test infrastructure on the production floor
Support the test requirements for multiple product teams
Create and maintain test & process documentation
Developing new and maintaining, or improving, existing Test processes with a focus on production capabilities and affordability
Providing ROI justification for process improvements
Creating and managing project plans (tasks, resources, and schedules) for process development activities
Developing and optimizing process parameters
Developing/revising process documentation and work instructions
Monitoring process yields and cost, recommending and implementing quality improvements to drive improved metrics
Solving of manufacturing problems (related to materials, designs, equipment and tooling, training, and instructions) to support production
Recommending product design improvements required to produce advanced microelectronics products
Documenting state-of-the-art process capabilities and guidelines for product designers
Participating in design producibility reviews for new products
Providing supplier support, as needed, to resolve issues within supply base
Providing Request for Proposal (RFP) input specifically as it relates to Non-Recurring Engineering (RE) requirements such as tooling, capital equipment and/or new process development
Apply now!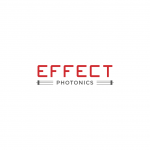 About You
We want you to bring your product engineering and testing experience, and passion to help us integrate assembly, fabrication, coating, and metrology technologies to provide product solutions for our customers and help us to create a world class company with a world class reputation.
Required / Desired knowledge, skills, and abilities
Semiconductor or optoelectronics experience is desired
Master's Degree in Physics, Optics, or related field (e.g. Mechanical Engineering, Electrical Engineering, Chemistry, or Material Science). Advanced degree highly desirable.
>5 years hands on experience working with optical semiconductor module packaging, within diverse experience in areas such as MEMs, System in Package, laser, LED, and Camera Module
Experience with Product Documentation Management (PDM) systems desirable.
Experience with DFMEA/PFMEA desirable.
Effective communication and organizational skills.
Familiarity with Design of Experiment (DOE), Statistical Process Control (SPC), and 6 sigma concepts for process development and control
Knowledge of assembly and test manufacturing processes, transfer from development to mass development, and high-volume manufacturing, is a plus
Strong collaboration skill to work with diversified x-function team
Demonstrated ability to perform DOE, data analysis, and process capability control
Demonstrated failure mode analysis, root cause investigation, and problem solving for product yield and quality issue.
Experienced working with subcontract manufacturing partners.
Ability for International business travel to support project development, and support product manufacturing
Reward and Benefits
Benefits are a critical component to consider when taking on a new challenge, but because we are a global company, benefits may vary by location.
Here's what you can expect from us regardless:
An exciting working culture where everyone's point of view has real value
An environment that embraces collaboration
A competitive salary that reflects our ambition
A flexible benefits scheme with health, dental and pension scheme (401 k – for US based roles)
Paid time off (vacation days) plus statutory annual holidays
Stock Appreciation Rights (SAR – stock program)
We look forward to receiving your application, if you have any questions, please get in touch with our recruitment team.
Email: recruitment@effectphotonics.com - No agencies please!
Effect Photonics is an equal opportunity employer. All qualified applicants will receive consideration for employment without regard to race, sex, color, religion, sexual orientation, gender identity, national origin, disability status, protected veteran status, or any other characteristic protected by law. Effect Photonics complies with all applicable state and local laws governing non-discrimination in employment.