HR Admin and Recruitment Support Coordinator
HR Admin and Recruitment Support Coordinator
About us
Where Light Meets Digital – EFFECT Photonics is a highly vertically integrated, independent photonic semiconductor company addressing the need for high-performance, affordable optic solutions driven by the ever-increasing demand for bandwidth and faster data transfer capabilities. Our teams are made up of professional, highly skilled, energized, and enthusiastic people who share a passion for developing and creating high-volume, world-class solutions. We operate globally, and our teams work collaboratively to make EFFECT Photonics a very dynamic and rewarding place to work.
About the position
EFFECT Photonics is looking for an experienced –
HR Admin & Recruitment Coordinator (US)
The ideal candidate for this role is a passionate and engaging HR and Recruitment professional, seeking a challenging role within a growing high-tech company, with outstanding people skills and an eye for detail, capable of managing administration topics from end to end throughout our Hiring Process, on the average day you may be screening candidates, supporting a HR initiative or project, managing reports through our ATS or organizing and scheduling interviews. Must be a team player capable of cultivating productive work relationships across the organization. Resourceful, can-do attitude and able to juggle many tasks simultaneously.
Role responsibilities:
Coordinating and supporting the hiring process from start to finish, including scheduling interviews, communicating with candidates, and creating offers of employment letters.
Schedule and conduct screening interviews supporting the talent acquisition team and hiring managers.
Preparing regular reports on recruitment activities using our ATS (Applicant tracking systems -Recruitee)
Assist applicants throughout the onboarding process, including scheduling onboarding meetings and completion of new hire paperwork (I-9 Processing).
Coordinate recruitment activities with career centers such as job fairs, and other recruiting and staffing events.
Participates in regular ongoing recruitment update meetings supporting and partnering with colleagues.
Assists HR Manager (US) with tasks and projects as needed.
Apply now!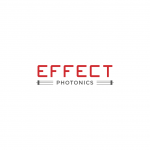 About You
We want you to bring your expertise, experience, and passion for delivering effective HR and recruiting support, we want you to help our business maximise its candidate engagement and employer brand growth, helping EFFECT Photonics build a world class company with a world class reputation.


Required / Desired knowledge, skills, and abilities
A BS degree in a HR discipline or 2-5 years' experience in HR and Recruitment support function would be great, ideally from within the technology sector, a professional HR qualification would be a bonus.
Bachelor's degree preferred.
2 - 5 years prior experience in Recruiting Administration / HR Support Functions
Experience using an ATS for recruitment purposes.
Excellent computer skills, including the Microsoft Office Suite (Outlook, Word, PowerPoint, and Excel)
Ability to work under pressure.
Excellent organization and time-management skills
Thrives in a fast-paced environment.
We are a collaborative Global Technology Company, and we're building a truly dynamic and rewarding place to work.
Reward and Benefits
Benefits are a critical component to consider when taking on a new challenge, but because we are a global company, benefits may vary by location.
Here's what you can expect from us regardless:
A fast-paced working culture where everyone's point of view has real value
Genuine opportunities for self-development and career growth
An environment that embraces collaboration
A competitive salary that reflects our ambition
A flexible benefits scheme with health and pension plan (401K – US Based roles)
Paid time off (vacation days) plus statutory annual holidays
Flexible working hours
Stock Appreciation Rights (SAR – stock program)
We look forward to receiving your application, if you have any questions, please get in touch with our recruitment team.
Email: recruitment@effectphotonics.com - No agencies please!
Effect Photonics is an equal opportunity employer. All qualified applicants will receive consideration for employment without regard to race, sex, color, religion, sexual orientation, gender identity, national origin, disability status, protected veteran status, or any other characteristic protected by law. Effect Photonics complies with all applicable state and local laws governing non-discrimination in employment.