Executive Assistant / Office Manager
Executive Assistant / Office Manager
About us
Where Light Meets Digital – EFFECT Photonics is a highly vertically integrated, independent photonic semiconductor company addressing the need for high-performance, affordable optic solutions driven by the ever-increasing demand for bandwidth and faster data transfer capabilities. Our teams are made up of professional, highly skilled, energized, and enthusiastic people who share a passion for developing and creating high-volume, world-class solutions. We operate globally, and our teams work collaboratively to make EFFECT Photonics a very dynamic and rewarding place to work.
About the position
EFFECT Photonics is looking for an experienced – Executive Assistant / Office Manager
We are seeking an experienced Executive Assistant to support the CEO / Chief Development & Strategy Officer. This role serves as the eyes and ears for the CEO / Chief Development & Strategy Officer. The dynamic nature of this role requires that the ideal candidate have exemplary time management skills and the ability to identify and anticipate the CEO / Chief Development & Strategy Officer needs. The role must interact seamlessly and with a professional demeanor across a broad range of individuals including members of the Senior Management Team, Board of Directors, Investors, Human Resources, and leaders that report to the CEO / Chief Development & Strategy Officer. To perform this job successfully, the individual is expected to handle highly sensitive and confidential company information while exercising professionalism and discretion
Apply now!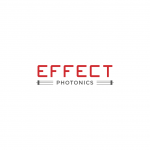 Role responsibilities
Work directly with the CEO / Chief Development & Strategy Officer to support all aspects of his daily work routine.
Maintain the CEO / Chief Development & Strategy Officer calendar, including scheduling meetings, appointments, speaking engagements, and travel (domestic and international) arrangements. Exercise discretion in committing time and evaluating needs.
Coordinate work with other department staff as needed; play a key role in the coordination of meetings both within and outside the department and organization.
Determine priority of matters of attention for the CEO / Chief Development & Strategy Officer; redirect matters to staff to handle, or handle matters personally, as appropriate.
Keep the CEO / Chief Development & Strategy Officer advised of time-sensitive and priority issues, ensuring appropriate follow-up.
Interaction with investors, Board of Directors, and Sr. Management Team
Prepare, reconcile, and submit expense reports for CEO / Chief Development & Strategy Officer and management team
Maintain confidential and sensitive information with good judgment
Attend meetings and take notes of discussion; prepare the initial draft of minutes and summaries as needed, acting as Chief of Staff for CEO/Chief Development & Strategy Officer.
Other additional and/or alternative duties as assigned from time to time, including supporting other departments or Executives as needed.
Maintaining day to day office management tasks to ensure that the MA office is running efficiently by ordering office supplies, setting up new hires, receiving and distributing incoming packages, greeting visitors and planning site events and gatherings
Assist Human Resources Manager in the US with tasks as needed
Interaction with customers including working with marketing to prepare materials for customer meetings as well as ordering lunches/snacks for the meetings
The Ideal Candidate Is:
Detailed-oriented self-starter with prior experience in the engineering and manufacturing industry. This candidate must be someone who exhibits sound judgement with the ability to prioritize and make decisions. Energetic and eager to take on new tasks and projects and is comfortable interacting with high-level executives. Must be a team player capable of cultivating productive work relationships across the organization. Resourceful, can-do attitude and able to juggle many tasks simultaneously.
Required/Desired knowledge, skills, and abilities
Bachelor's degree preferred
Minimum of 5 years prior experience in supporting a Senior Executive
Excellent computer skills, including the Microsoft Office Suite (Outlook, Word, PowerPoint, and Excel)
Exceptional writing, editing, and proofreading skills
Excellent organization and time-management skills
Thrives in a fast-paced environment with attention to detail
Reward and Benefits
Benefits are a critical component to consider when taking on a new challenge, but because we are a global company, benefits may vary by location.
Here's what you can expect from us regardless:
A fast-paced working culture where everyone's point of view has real value
Genuine opportunities for self-development and career growth
An environment that embraces collaboration
A competitive salary that reflects our ambition
A flexible benefits scheme with health and pension plan
Paid time off (vacation days) plus statutory annual holidays
Flexible working hours
Stock appreciation rights (SAR – stock program)
We look forward to receiving your application, if you have any questions, please contact our recruitment team.
Email: recruitment@effectphotonics.com - No agencies please
Effect Photonics is an equal opportunity employer. All qualified applicants will receive consideration for employment without regard to race, sex, color, religion, sexual orientation, gender identity, national origin, disability status, protected veteran status, or any other characteristic protected by law. Effect Photonics complies with all applicable state and local laws governing non-discrimination in employment.