Demand Planner
About the position
EFFECT Photonics is looking for an experienced – Demand Planner
We are seeking an experienced Demand Planner; this is a senior role within our Supply Chain Operations group where you will be required to balance supply and demand across the sub-contract Manufacturing Supply Chain. In this role you will manage the demand planning activities within the supply chain planning functions in Operations and will ensure key performance indicators are measured and improved to meet the corporate goals. You will work closely with business units, sales, finance, and other operations teams to ensure that operational metrics on demand, delivery and inventory are achieved and maintained. Ideally you have >5yrs experience of working with a Tier 1 Contract manufacturer of Optical Networking components or similar.
Role responsibilities:
Responsible for maintaining a constant relationship with the sales, marketing, finance, sourcing, and manufacturing teams to understand the demand forecasting drivers
Generating timely demand forecasts and presenting them for review, validation, and refinement with the Key Stakeholders
Challenge the forecasts from the sales teams and the usual runs (historical data, seasonality, market trends, special offers, budgets…) with relevant data analysis
Communicate the product inventory strategies (high runners, new products, substitutions, end life…) to the Supply Chain team
Plan and implement activities related to the management of products from Foundry to Finished Goods to meet customer expectations and influence supplier capacity planning
Proactively identify risks, develop mitigation plans, set priorities, and manage issues
Effectively communicate issues related to requirements, expedites, and escalations to management and supply partners
Collaborate with Project Managers, Sales, Marketing, Quality, Engineering, Finance, and Supply Chain to manage customer requirements and resolve supply versus demand issues on customer qualifications/sample deliveries of the products
Perform scheduled and ad-hoc reporting and analysis for internal and external customers including weekly product status, customer sample forecast gaps and attainment, IC product supply lines, monthly/quarterly reviews, etc
Analytical skills utilizing large amounts of data to make appropriate supply recommendations and decisions
Excellent interpersonal and communication skills for handling semiconductor supplier relationships
Excel and MRP data manipulation skills
Responsible for maintaining accurate demand forecast for the business unit
Drive quarterly BU/Sales/Finance consensus on demand forecast and build plan
Assemble and analyze all data pertinent to creating the forecast (bookings, customer lead times, historical sales, market trends, sales forecast)
Create targeted forecasting techniques for various customer and product segmentation
Drive quarterly review of product portfolio for product discontinuance and new product ramps
Own and improve forecast accuracy and bias metrics
Set up appropriate buffer stocks to balance the supply chain delivery and inventory goals
Review wafer starts plan and assembly loads plan weekly to drive balance between delivery and inventory
Apply now!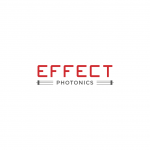 About You
We want you to bring your contract manufacturing relationship and planning expertise, experience, and passion to help us build a world class outsourced manufacturing (CM) and supply chain operations team, helping us to create a world class company with a world class reputation.
Required / Desired knowledge, skills, and abilities
Bachelor's degree in Business, engineering or related fields and 5-10 years of Demand Planning experience with demand and revenue planning. Or a master's degree and/or PhD in Business, Science, Arts, or related fields with 3-5 years of Demand Planning experience with demand and revenue planning
>5 years' experience working with contract manufacturers / OSATS in Asia
Semiconductor market experience a strong plus
Good communication and self-starter
Strong reporting and analytical abilities, detail oriented
Experience using advanced planning systems. Statistical software packages a plus
Proficient in MS Office (Word, Excel); advanced Excel skills are a must
Demonstrated analytical and critical thinking skills
Demonstrated ability to manage multiple, competing priorities at a time
Analytical skills utilizing large amounts of data to make appropriate supply recommendations and decisions
Excellent interpersonal and communication skills for handling supplier relationships
We are a collaborative Global Technology Company, and we're building a truly dynamic and rewarding place to work.
About Us
Where Light Meets Digital - EFFECT Photonics is a highly vertically integrated, independent photonic semiconductor company addressing the need for high-performance, affordable optic solutions driven by the ever-increasing demand for bandwidth and faster data transfer capabilities. Our teams are made up of professional, highly skilled, energized, and enthusiastic people who share a passion for developing and creating high-volume, world-class solutions. We operate globally, and our teams work collaboratively to make EFFECT Photonics a very dynamic and rewarding place to work.
Reward and Benefits
Benefits are a critical component to consider when taking on a new challenge, but because we are a global company, benefits may vary by location.
Here's what you can expect from us regardless:
An exciting working culture where everyone's point of view has real value
An environment that embraces collaboration
A competitive salary that reflects our ambition
A flexible benefits scheme with health, dental and pension scheme (401 k – for US based roles)
Paid time off (vacation days) plus statutory annual holidays
Stock Appreciation Rights (SAR – stock program)
We look forward to receiving your application, if you have any questions, please get in touch with our recruitment team.
Email: recruitment@effectphotonics.com - No agencies please!
Effect Photonics is an equal opportunity employer. All qualified applicants will receive consideration for employment without regard to race, sex, color, religion, sexual orientation, gender identity, national origin, disability status, protected veteran status, or any other characteristic protected by law. Effect Photonics complies with all applicable state and local laws governing non-discrimination in employment.
REF SCJD001