Contract Manufacturing Manager
Contract Manufacturing Manager
About Us
Where Light Meets Digital – EFFECT Photonics is a highly vertically integrated, independent photonic semiconductor company addressing the need for high-performance, affordable optic solutions driven by the ever-increasing demand for bandwidth and faster data transfer capabilities. Our teams are made up of professional, highly skilled, energized, and enthusiastic people who share a passion for developing and creating high-volume, world-class solutions. We operate globally, and our teams work collaboratively to make EFFECT Photonics a very dynamic and rewarding place to work.
About the position
EFFECT Photonics is looking for an experienced – Contract Manufacturing Manager (Outsourced Partnerships)
We are seeking an experienced Contract Manufacturing Manager with extensive experience of dealing with Contract Manufacturers in Asia. Must have >5yrs experience of working with a Tier 1 Contract manufacturer of Optical Networking components or similar and ability to travel 50% of time to Asia (Thailand / Malaysia).
The Contract Manufacturing (CM) Manager will be responsible for managing contract manufacturers.
You will have responsibility for leading people, selecting CM(s) for outsourced programs.
Role responsibilities:
Responsible for relationships with all contract manufacturers
Ability to rationalize terms and conditions
Lead in negotiating and maintaining contracts
Lead, prepare RFPs/RFQs with cross functional teams
Lead improvement and transfer projects
Lead quarterly business reviews
Participates in resolving issues of high complexity
Manage budgets pertaining to CM
Manage demand plan for CM's
Develop and lead supply chain, inventory control and materials management functions to achieve program and production requirements
Lead and manage Planning and Scheduling functions, related to contract requirements and customer expectations
Oversee all logistics and shipping functions related to commercial business, and supplier management
Develop and deploy best-in-class ERP-centric processes and metrics, utilize data-driven decision techniques, and lean manufacturing objectives
Structure purchase agreements for quality, delivery, compliance, and cost objectives
Meet cost targets against business unit budgets to achieve program and company objectives
Treat people with respect; Keep commitments; Inspire the trust of others; work with integrity; Uphold organizational values
Lead optimization of ERP/MRP systems to meet performance targets, develop dashboards, and monitor program effectiveness
Assess, manage, and mitigate risks; perform risk management regarding supply contracts and agreements
Collaborate with cross-functional teams and forecast to achieve overarching company needs
in areas of responsibility and drive quality control process of suppliers
Track and report key functional metrics to reduce expenses and improve effectiveness
Perform cost and scenario analysis, and benchmarking
Ability to travel when necessary (up to 50% of time)
Apply now!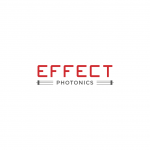 About You
We want you to bring your contract manufacturing management and leadership expertise, experience, and passion to help us build a world class outsourced manufacturing (CM) team, helping us to create a world class company with a world class reputation.
Required / Desired knowledge, skills, and abilities
Bachelor's degree or higher. MBA preferred
15+ years of experience preferably in Networking industry, including >5 years of outsourced partner/contract manufacturing experience
Strong relationship management skills
Understand and practice "should-cost" model
Strong people management skills
Top notch communication skills to all levels of organization including C suite executives and individual contributors
Ability to work in a dynamic & ambiguous fast-paced environment
Flexible in working outside of time zone with teams in Thailand/Malaysia
We are a collaborative Global Technology Company, and we're building a truly dynamic and rewarding place to work.
Reward and Benefits
Benefits are a critical component to consider when taking on a new challenge, but because we are a global company, benefits may vary by location.
Here's what you can expect from us regardless:
An exciting working culture where everyone's point of view has real value
An environment that embraces collaboration
A competitive salary that reflects our ambition
A flexible benefits scheme with health, dental and pension scheme (401 k – for US based roles)
Paid time off (vacation days) plus statutory annual holidays
Stock Appreciation Rights (SAR – stock program)
We look forward to receiving your application, if you have any questions, please get in touch with our recruitment team.
Email: recruitment@effectphotonics.com - No agencies please!
Effect Photonics is an equal opportunity employer. All qualified applicants will receive consideration for employment without regard to race, sex, color, religion, sexual orientation, gender identity, national origin, disability status, protected veteran status, or any other characteristic protected by law. Effect Photonics complies with all applicable state and local laws governing non-discrimination in employment.