Data Engineer
EFFECT Photonics is looking for an experienced – Data Engineer

The Data Engineer will be responsible for data visualization, architecting, developing, and maintaining databases tied to Manufacturing results. They will work closely with Operations, Contract Manufacturing Partners, Engineering and R&D stake holders to create unique data infrastructure in support of Operations Results.
Role responsibilities
The ideal candidate will have 5 years of experience in data engineering and possess expertise in the following areas:
PostgreSQL: Proficiency in working with PostgreSQL, including designing, and optimizing database schemas.
Azure Cloud: Experience working with Azure Cloud services, such as Azure Data Factory, Azure Data Lake Analytics, and Azure Stream Analytics.
Data Visualization: Familiarity with data visualization tools like Power BI to create visualizations of data for analysis.
Data Architecture: Experience in developing data architectures for manufacturing results, ensuring efficient data storage, retrieval, and processing.
Quality Management Systems: Experience aggregating data in support of product build histories, field failure history, product flow control, correct actions, traceability, and genealogy
Manufacturing Execution Systems: Understand of MES systems
CRM: Exposure to customer management systems
Tasks and projects: 
Assembling large, complex sets of data that capture manufacturing results and product performance.
Building required infrastructure for optimal extraction, transformation, and loading of data from various data sources using Azure, AWS and SQL technologies.
Building visualization and analytical tools to utilize the data pipeline, providing actionable insight into key business performance metrics including build history, yields, operational efficiency, and product history.
Identifying, designing, and implementing internal process improvements, including re-designing infrastructure for greater scalability, optimizing data delivery, and automating manual processes.
Working with stakeholders including the Executive, Product, Data, and Design teams to support their data infrastructure needs while assisting with data-related technical issues.
Work with Contract Manufacturing Partners to define the processes to extract near real time data from their proprietary MES implementations.
Work with Sales Operations, owners of Salesforce CRM, to provide Unit history for warranty needs.
Work with internal owners at Effect Photonics to provide unit history into overall QMS implementation.
Apply now!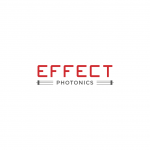 About You

We want you to bring your Data Engineering skills and deep knowledge of managing manufacturing information on various platforms to the forefront of our organisation, helping us set the standard for Data management allowing EFFECT Photonics to become a leader in this field. 
Required / Desired knowledge, skills, and abilities
Bachelor's degree in Data Science, Business Intelligence, Computer Science or related fields or equivalent combination of education, professional training, and work experience.
5 years of experience working with one or more languages commonly used for data operations including SQL (e.g., PostgreSQL), Python, Scala, and R.
Experience with Salesforce, Arena, MES andor QMS systems highly desirable
Experience with Power BI, Tableau or other visualization tools
Exposure to Manufacturing Results data streams
Ideally would like candidates to be in Maynard, or able to travel to site as required
About Us
Where Light Meets Digital - EFFECT Photonics is a highly vertically integrated, independent photonic semiconductor company addressing the need for high-performance, affordable optic solutions driven by the ever-increasing demand for bandwidth and faster data transfer capabilities. Our teams are made up of professional, highly skilled, energized, and enthusiastic people who share a passion for developing and creating high-volume, world-class solutions. We operate globally, and our teams work collaboratively to make EFFECT Photonics a very dynamic and rewarding place to work.
We are a collaborative Global Technology Company, and we're building a truly dynamic and rewarding place to work.
Reward and Benefits
Benefits are a critical component to consider when taking on a new challenge, but because we are a global company, benefits may vary by location.
Here's what you can expect from us regardless:
An exciting working culture where everyone's point of view has real value
An environment that embraces collaboration
A competitive salary that reflects our ambition
A flexible benefits scheme with health, dental and pension scheme (401 k – for US based roles)
Paid time off (vacation days) plus statutory annual holidays
Stock Appreciation Rights (SAR – stock program)
We look forward to receiving your application, if you have any questions, please get in touch with our recruitment team.
Email: recruitment@effectphotonics.com - No agencies please!
Effect Photonics is an equal opportunity employer. All qualified applicants will receive consideration for employment without regard to race, sex, color, religion, sexual orientation, gender identity, national origin, disability status, protected veteran status, or any other characteristic protected by law. Effect Photonics complies with all applicable state and local laws governing non-discrimination in employment.
Ref: SCJD008